The fitness industry is plagued by greedy supplement companies and internet marketers.
It's never been harder, or more confusing, to find quality advice that's easy to understand and proven to work…
…but there are still some "good guys" in the industry.
There are a handful of fitness bloggers who genuinely want to help you improve your body. They avoid "broscience" and base their advice in proven research. And they give you actionable steps that are easy to implement.
In this post, I've compiled a list of 10 fitness blogs every man should follow in 2017.
#1: Greg Nuckols (Strengtheory)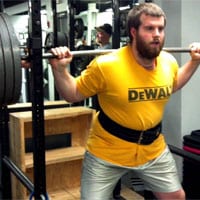 Expertise: Getting strong as f*ck
Website: StrongerByScience.com
If you want to get strong, Greg is your guy.
His amazing, in-depth guides on squatting, benching, and deadlifting single-handedly took my lifts to the next level. I highly recommend that you go through all of these guides and take notes on 3-4 things you can improve for each lift.
The most remarkable aspect of Greg's blog is how thoroughly he researches every topic he writes about. It seems like he stays up-to-date on literally every science journal in existence.
And on top of all of this, he is an ABSOLUTE BEAST in the gym. Just check out some of his videos on Instagram — and prepare to be humbled.
---
#2: Tony Gentilcore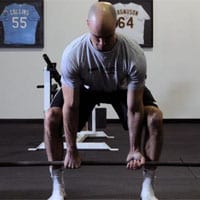 Expertise: Deadlifting (& unique exercises)
Website: TonyGentilcore.com
Aside from being a fellow Boston bro, Tony has by far the shiniest head on this list.
Jokes aside, he writes the best deadlifting advice I've seen. His simple advice will help you pack weight onto the bar in no time.
But even more than that, I love his article series called "exercises you should be doing" — these posts have inspired me to add several uncommon movements to my workout routine.
Plus, his gym is right down the street from me. I need to stop by soon for an ass-whooping.
---
#3: JC Deen (JCD Fitness)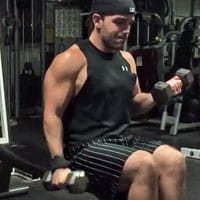 Expertise: Fat loss (& mindset tips)
Website: JCDFitness.com
If you want to cut fat and get lean, JC has you covered.
His simple, science-based strategies will get help you get ripped no matter how much you've struggled in the past.
Beyond that, he writes about how to develop the mindset you need to stay consistent and see results — an area that doesn't get nearly enough attention.
On top of all this, he was also a big influence in pushing me to take my blog to the next level years ago when I was starting out (and I'll never forget that).
---
#4: Keith Lai (Fit Mole)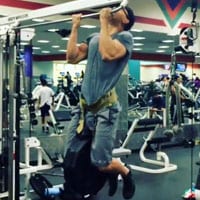 Expertise: Getting ripped without sacrificing your life
Website: FitMole.org
Keith Lai – an audacious man who had the balls to name his brand after the large mole on his face. Respect.
Anyway, Keith's blog focuses on how to get results without dedicating your life to the the gym, giving up your favorite foods, or chopping off your left nut.
Plus, he does a great job exposing some ugly truths about the "fitness lifestyle".
Honestly, I had this advice years ago because it might have helped me avoid the deadly mistake of tying my self-esteem to how "big" I was.
---
#5: Alexander Mullan (MASSthetics)
Expertise: Pure dedication to lifting weighs
Website: MASSthetics.net
A self-declared meathead, Alex owns his addiction to the gym. He's also addicted to espresso (like myself) and to "cheffing", as he likes to call it.
If you're someone looking to get jacked without putting in hard work, then his blog probably isn't right for you…
But if you're a gym bro like myself, then his relentless dedication to lifting and his acceptance that he will never be 100% satisfied with his progress will strongly resonate with you.
---
#6: Mike Samuels (Healthy Living, Heavy Lifting)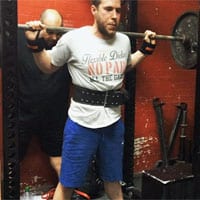 Expertise: Fat loss (without diet restriction)
Website: HealthyLivingHeavyLifting.com
Based in the UK, Mike is obsessed with lifting weights, Starbucks, and Subway (really bro? I don't trust those sandwiches).
While most of the guys on this list focus on strength training, Mike talks a lot about diet and nutrition as well. He's also one of the few guys on here with a focus on fat loss.
I really like how he incorporates lessons he's learned from old-school bodybuilders, given my obsession with full-body training splits.
---
#7: Dr. John Rusin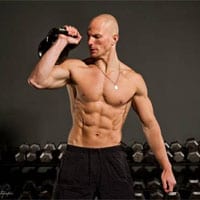 Expertise: Pain-free performance training
Website: DrJohnRusin.com
John is the only guy on this list who focuses on injury prevention and pain-free training.
His specialty is taking methods that work for high performance athletes he's worked with and teaching you how to implement them in your strength training or bodybuilding routine.
Whether he's talking about fundamental movements that every man should master or how to get rid of joint pain, his advice is practical and to-the-point.
---
#8: Bony to Beastly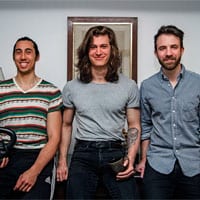 Expertise: Bulking up for skinny guys
Website: BonyToBeastly.com
Apparently I'm not the only one on the internet obsessed with getting "beastly" (and trying to overcome skinny-ness).
Shane, Jared, and Marco – the guys behind Bony to Beastly – specialize in helping skinny guys gain weight and build muscle.
Their advice is simple and straightforward, plus all of their posts have amazing infographics that explain all their points. You can't beat that.
---
#9: Lee Boyce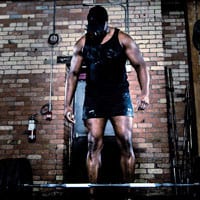 Expertise: Getting strong (& making you think)
Website: LeeBoyceTraining.com
Lee is a Canada-based strength coach who keeps it real.
He has published hundreds of articles full of strength training tips. Among other things, his blog consistently focuses on breaking down what's wrong with today's fitness culture…
And he makes some very important points, such as the fact that having lots muscle and lifting heavy weights doesn't necessarily mean that you're in shape.
---
#10: Dr. Spencer Nadolsky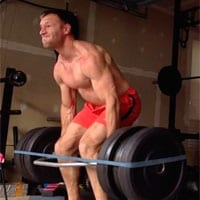 Expertise: Fat loss
Website: DrSpencer.com
Spencer Nadolsky, AKA the doctor who lifts.
Instead of over-prescribing medication or preaching outdated health advice, he focuses on giving practical tips on how to change your lifestyle for results that last.
Whether he's talking about the best diet for fat loss or his favorite type of squats, you can expect concise writing and simple strategies that are easy to pick up and use.
---
#11: David de las Morenas (How to Beast)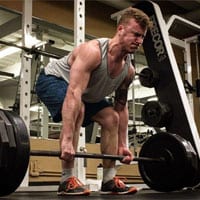 Expertise: Gaining mass (& building self-confidence)
Website: HowToBeast.com
Yes, I am including myself on the list. Come at me bro.
I'm a former stick-thin man who's perpetually trying to get bigger and stronger.
I pride myself on making sure that all of my advice is EXTREMELY simple, yet proven to work. If I haven't personally done something, or seen conclusive scientific data supporting it, then I don't write about it.
I recently shifted my focus to making DOPE YouTube videos, like diet tips for ectomorphs or my top mass gaining foods… but don't worry, I'll still be publishing quality content on my blog.