I assume you're reading this article because you want to become a better man.
It doesn't matter if you're focused on improving your body, your relationships, your money, or your self-esteem. The simple act of deciding to deliberately improve yourself sets you on an irreversible trajectory to a better life.
Now, the main factor that determines how successful you will be is how much action you're willing to take. There's simply no replacement for putting one foot in front of the other and getting your hands dirty… But blind action only takes you so far. 
This is why it's absolutely crucial to find guidance for your journey. This guidance can come from mentors, podcasts, books, or blogs – ideally a combination of all of the above.
Personally, I love blogs – and I owe much of my growth and success to their influence… Which is why I decided to create a list of 10 self-development blogs I believe every man should read.
I can vouch for all of these guys. I've connected with each of them, and even met a few in person. They not only talk the talk, but actually walk the walk and live what they preach.
Without any further ado, and in no particular order, here is the list… 
---
#1: Ryan Michler (Order of Man)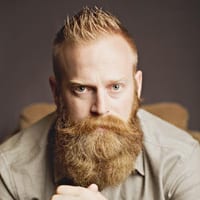 Expertise: General
Content: Blog, Podcast, YouTube
Website: OrderofMan.com
Ryan Michler offers a mature, well-rounded approach to self-improvement. He created Order of Man to give men a resource and a community for bettering themselves, citing the lack of a permanent male role model in his life as his main motivation. His approach is a general one, helping men improve in "all facets of life, from self-mastery to family, from money to contribution, and everywhere in between."
---
#2: Keith Lai (FitMole)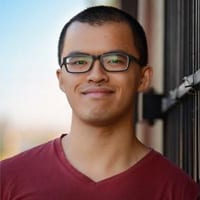 Expertise: Fitness
Content: Blog
Website: FitMole.org
Keith Lai sets himself apart from the BS-ridden world of Men's Health by offering an effective, minimalist approach to improving your body. He calls his approach The Non-Fitness Lifestyle and succinctly describes it as: "Freedom to finally build the body of your dreams without the hardcore, anal obsessiveness that runs throughout the current fitness industry."
---
#3: Tripp Kramer (Tripp Advice)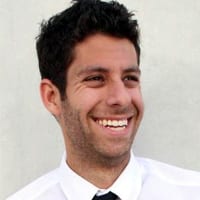 Expertise: Dating
Content: Blog, Podcast, YouTube
Website: TrippAdvice.com
Tripp Kramer offers a very down-to-earth approach to dating and building confidence. He cites the extreme anxiety and chronic 'friend-zoning' he experienced in the past as his main motivation for getting better with women. Now his mission is "to help as many men as he can to become powerful, confident, and date any kind of woman they want all while being true to themselves."
---
#4: Sam Thomas Davies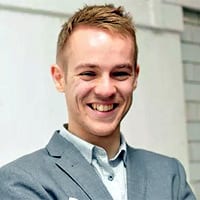 Expertise: Habit-Building
Content: Blog
Website: SamuelThomasDavies.com
Sam Thomas Davies is an authority on building healthy habits that allow us to be the confident, productive, and happy men we want to be… without even having to think about it. His work is so compelling because he fluidly combines the latest scientific research and studies with anecdotal stories you can easily relate to. His goal? To help you "seize the potential of your life."
---
#5: Christian McQueen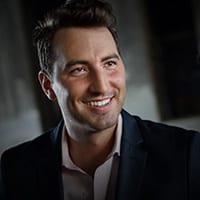 Expertise: Dating
Content: Blog, Podcast
Website: RealChristianMcQueen.com
Not for the feint of heart or easily offended, Christian McQueen calls it how he sees it. He offers a no BS approach to learning how to attract women and improve as a man. I had a wild night out with him in LA, and I can tell you he definitely knows his stuff. His tagline accurately describes what he preaches and how he lives: "Fuck being average in life."
---
#6: Sean Russell (MenProvement)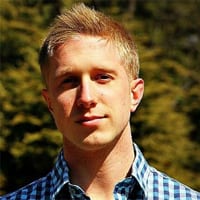 Expertise: General
Content: Blog, Podcast
Website: MenProvement.com
Sean Russell went from being a highly recruited athlete with the option to play soccer professionally in Europe to losing it all and becoming deeply clinically depressed. But he slowly rose from those ashes, built himself into a new man, and created MenProvement. He describes his content as "unadulterated, uncensored personal development… The place you come to be a better man."
---
#7: Mario Tomic (Shocking Fit)
Expertise: Fitness
Content: Blog, YouTube
Website: ShockingFit.com
Mario Tomic is a motivational guy. Just read one of his posts or watch one of his YouTube videos and you'll see what I mean. He combines proven science and personal experience to deliver a refreshingly honest approach to fitness. His mission? "To teach you only what really works to achieve the body and health you deserve in the shortest amount of time possible."
---
#8: Sonny Arvado (Strength By Sonny)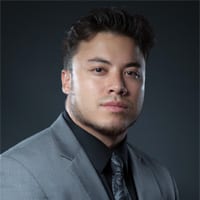 Expertise: Personal Branding
Content: Blog, YouTube
Website: StrengthBySonny.com
Sonny Arvado is not afraid to call it exactly how he sees it, even if it means pissing a few people off. His approach to self-improvement is based in the understanding that we are all ultimately involved in the business of people – and  that we can all improve by focusing on building our own personal brand. Or as he puts it: "You can get anything you want in life with the right game plan"
---
#9: Ben & Charlie (Charisma on Command)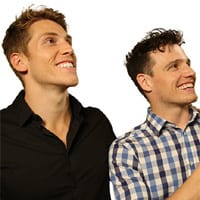 Expertise: Charisma
Content: Blog, YouTube
Website: CharismaOnCommand.com
The only duo on the list, Ben Altman and Charlie Houpert are the creators of Charisma on Command. These guys dive deep into what it means to be confident and charismatic and – more importantly – how to "turn it out whenever you need it." I love their stuff because it's solid blend of being extremely actionable yet still very personal and unpretentious.
---
#10: David de las Morenas (How To Beast)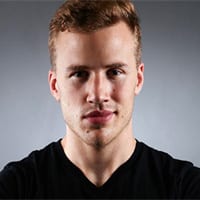 Expertise: Fitness and Confidence
Content: Blog, Podcast, YouTube
Website: HowToBeast.com
Yes, that's me! Here's a recap of my story: I was scrawny and insecure, so I hit the gym, put on 40 pounds of muscle, and developed the discipline to improve other areas of my life in the process. Ultimately I decided to quit my office job and focus on helping other guys build muscle and get confident. You'll find that my approach to fitness and self-improvement is very simple, yet extremely effective.
---
Note: I only included guys I know and can personally vouch for. If you feel that I left someone important out, let me know in the comments!