If you're a fit dude, buying new clothes can be tricky… Does any of this sound familiar?
Medium shirts fit great besides the overly tight chest, but larges hang down like a dress.
You're really a size 31 waist but have to buy size 36 jeans because of that squat booty.
You often say "fuck it" and wear sweatpants because anything else suffocates your balls.
I feel your pain, bro. Most stylish clothes simply weren't made to fit muscular men. But the fact remains: style is a crucial part of being a man.
And now, with summer around the corner, you probably find yourself needing some fresh clothes. Below you'll find my top picks for essential pieces you'll need to look good – and feel good – all summer long.12
Note: These pieces are all 'casual' in nature, meaning they work well for most situations, from running errands and hanging with friends to going out for dinner or grabbing drinks.
T-Shirt: Lululemon – Metal Vent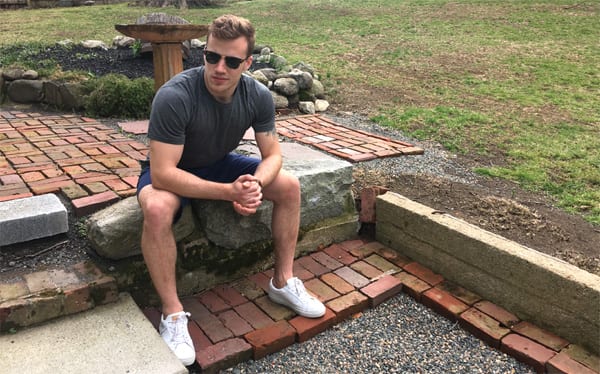 Yes, Lululemon is originally a women's yoga brand… it also makes up 90% of my wardrobe.
All of their men's stuff is made with athletic guys in mind. Other clothing lines will almost always be cut too tight around your shoulders, chest, butt, and thighs. Not Lululemon. It tends to be pricey, but it's worth it. You'll wear it A LOT. And it lasts, I have shirts that are-5 years old and still look new.
Ok, let's talk about their basic Metal Vent t-shirt. It's made of their Silverescent 'dri-fit' type material, but if you get the right colors it doesn't look too sporty. In general, aim to get natural 'earthy' colors. They match most outfits and don't look tacky.
The great thing about this material is that it's basically smell proof. This makes them perfect for the summer, when you're liable to get sweaty pits.
I can literally take two of these shirts on a weeklong vacation (I'm doing this in Colombia RIGHT now) and get through the entire trip without washing them… and they still don't look stretched out or smell at all on the way home.
Price: $68
Link: Lululemon Metal Vent T-Shirt
Value Option: H&M t-shirts
Looking for something slightly less casual? I also love the Evolution polo from Lululemon.
Shorts: Lululemon – Kahuna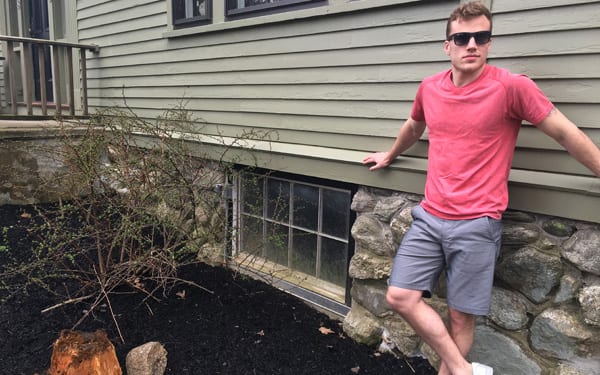 Ok, one more Lululemon recommendation for you. These Kahuna shorts are amazing.
They fit better than any other casual shorts you can find (for large butts and thighs) and they look fucking slick.
Your balls will never get in a bunch. You will never have that feeling of dying to get home and change into basketball shorts. Not with these.
Price: $78
Link: Lululemon Kahuna Shorts
Value Option: H&M shorts
Sneakers: Greats – The Royale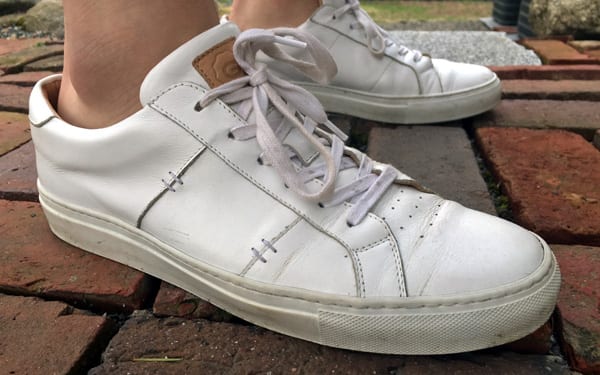 When it comes to summer shoes, they need to look good with shorts on. You can always go for the classic boat shoe look, but I prefer something different.
In the fashion world, people die for the Common Projects Achilles Low. But they go for $400. However, they do look amazing. They're a basic white sneaker that comes off as very classy. And the good thing about classy white sneaks is that they match literally EVERY outfit.
Enter Greats, a small shoe company out of Brooklyn. They source their materials from around the world (e.g. their leather comes from Italy) so you get the same amazing quality as the Common Projects, but at a baller price.
Price: $160
Link: Greats The Royale Sneakers
Value Option: Adidas Stan Smith
Sunglasses: Ray Ban – Justin OR Clubmaster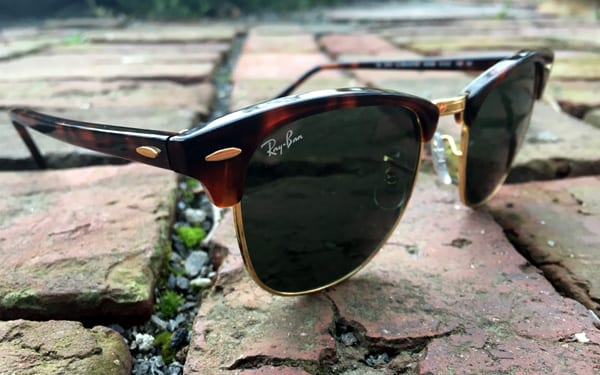 I've always been a lifelong buyer of cheap ass sunglasses. BUT I recently saw the light.
Brand name sunglasses are made of WAY better materials. They feel better, last longer, and you can see much more clearly through their lenses. You'll also value them more, wear them more, and take better care of them.
Now, some brands (Persol, Versace, Gucci, etc) still cost upwards of $400 dollars, and I can't justify that. But Ray Bans are pretty affordable. And they look dope.
My two favorite styles are the Clubmaster (pictured above) and the Justin (pictured here). Justins are a little more casual, whereas the Clubmaster can be dressed up or down. Your pick (I alternate between them).
Price: $120 / $150
Link: Ray Ban Justin / Ray Ban Clubmaster
Value Option: H&M sunglasses
Watch: Timex – The Weekender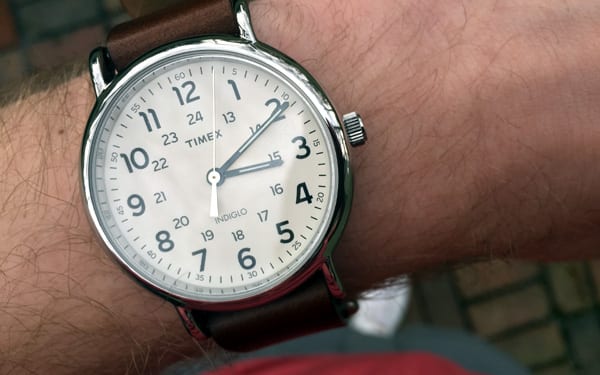 When it comes to watches, you can spend thousands on a Rolex… but that seems silly to me.
I think that this basic watch by Timex looks awesome. It's classy, but casual. And it's cheap as hell.
Not only that, but you can buy a variety of faces (e.g. a black and a white) and straps (e.g. brown leather and black rubber) so that you can quickly find a combo that works well for whatever outfit you decide to wear.
Price: $35
Link: Timex The Weekender
Value Option: None (this is cheap as hell)
Backpack: Lululemon – Core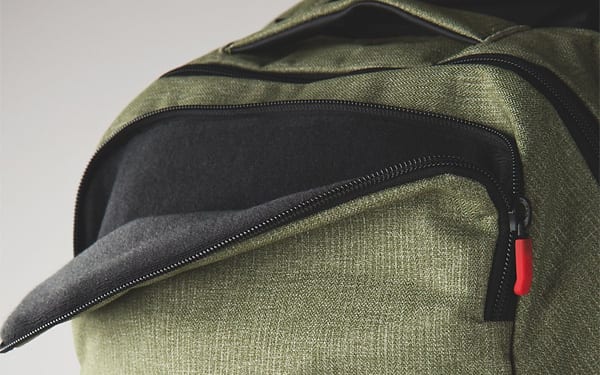 Ok, one more Lululemon product. I can't help myself.
If you're a guy who needs a bag on a daily basis, then listen up. Sure, you can go with a North Face or a Patagonia. Those are nice, and very functional. But they look like children's backpacks. They're tacky and stand out like a sore thumb.
The other option is to get a trendy cloth backpack that looks classy, but probably won't last…
Or you could get the Core backpack from Lululemon. It's simple look is refreshing, and it's still functional as hell. It has an amazing padded laptop/tablet compartment, it's waterproof, it has a separate wet/dry compartment for shoes or sweaty gym clothes, and some other cool shit too.
Price: $128
Link: Lululemon Core Backpack
Value Option: Ibagbar Canvas Backpack